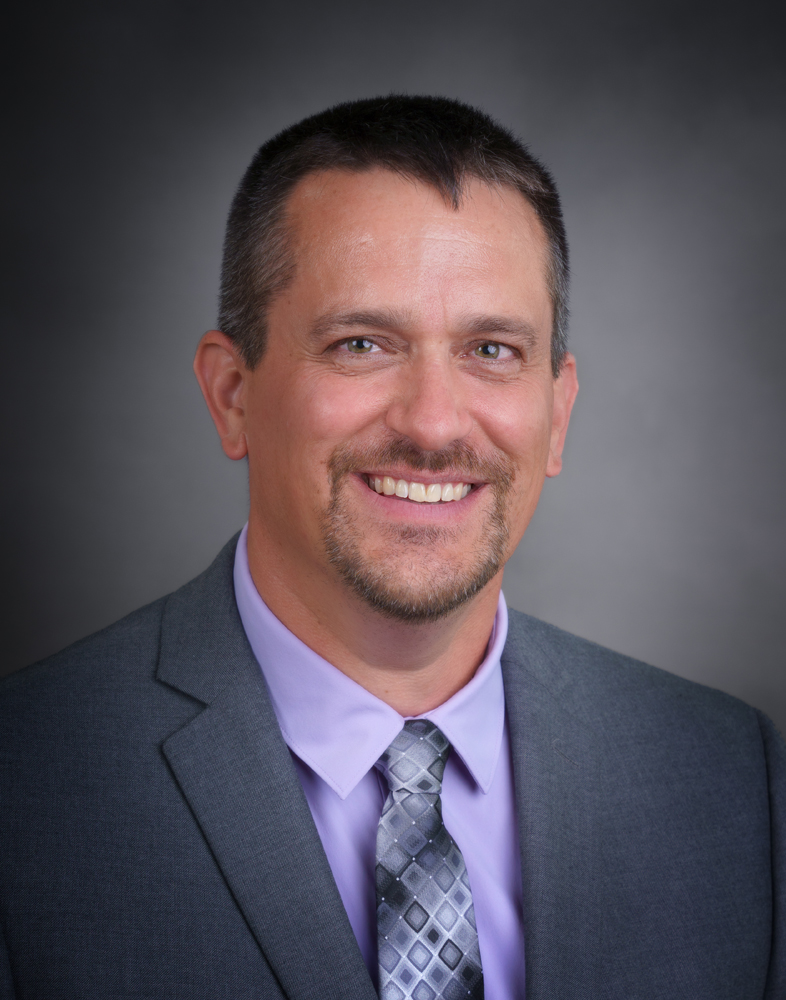 Chris Petrimoulx
Owner/Licensed Agent
After living in the central Michigan area for several years, Chris has returned to his home town and roots in McBain, as the fourth-generation owner of Schepers Agency. He comes to the Agency with a wide-ranging background. He earned an Accounting and Finance degree from Ferris State University and received an MBA from Central Michigan University.
Chris's first career job after graduating from Ferris was working as an Accountant for Auto Owners Insurance Company. After gaining experience for a few years at Auto-Owners, Chris decided it was time to move closer to home. He accepted a position at CMU in the Accounting and Financial Services Division and finished his career there as Associate Director of Financial Planning and Budgets. From there, he moved on to the public school system for many years as CFO of two Michigan school districts. Chris is extremely proficient in and loves working with numbers. He has been responsible for budgets ranging from $18 million to over $400 million. Chris loves helping people and wanted to be able to do more for more people. It is that passion that drove him to become self-employed as an independent Financial Advisor, after earning his securities and insurance licenses.
His life-long career goal and dream came full circle when he took over as owner of Schepers Agency. It's with great humbling pride that Chris is able to bring a lot of experience and be part of this incredible office that his great-grandfather started. He is ecstatic to be part of his home town once again and genuinely enjoys interacting with people and helping them. Chris operates on the basic principles of treating people with respect and hangs his hat every day on having the utmost integrity in everything he does.
Chris lives in McBain and is proud to be a Free and Accepted Mason, enjoys reading, learning new things, spending time with family and being outdoors – hiking, hunting, fishing. Making a trip to the Caribbean and going sky diving is on his bucket list.
Chris is licensed in the following: Series 7 and Series 66, Property and Casualty Insurance, Life-Accident-Health Insurance, Variable Annuities, is a Life Insurance Counselor and has his Builder's License.
Schepers Agency, Inc.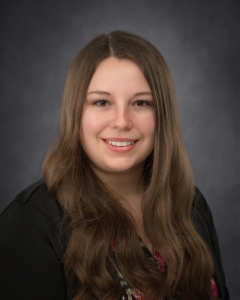 Brittany Beavers
Licensed Agent
Brittany was born and raised in Marion, where she continues to reside with her boyfriend, Josh. They are proud parents to a Shih Tzu, named Oscar.
Brittany's path to working in insurance was paved with a variety of areas that helped shaped her experience. She has worked in nursing homes, was a receptionist and has done retail. Her true passion for the insurance industry was sparked by a very personal experience. When Brittany's brother was in a traumatic car accident that left him dependent on his auto insurance for bills and assistance, she learned first-hand that it was not only important to have the proper coverages but also to have an agent that is compassionate. It was through this experience and witnessing the positivity of what insurance can help safeguard that Brittany took interest in the industry. She worked at an insurance office previous to Schepers Agency where she gained knowledge and cemented her desire to be involved in insurance as a career.
Schepers Agency is grateful to have Brittany and her experience as a key staff member in the office. She has obtained her licensing in property and casualty and shows great dedication and compassion for both the customers and her duties at the Agency.
Brittany is very organized and enjoys working with people. She loves being part of the sense of community the small town of McBain offers and appreciates working for a locally owned company.
Brittany is an avid crafter, loves to crochet, knit and quilt. She likes reading, coffee and spending time with family and friends. Going up in a hot air balloon and traveling around Europe and the U.S. are Brittany's main bucket list items.
Brittany believes both teamwork and pushing herself to always improve are ways to be most effective and successful. Brittany certainly exemplifies these qualities in her position and is an incredible asset to Schepers Agency.
Schepers Agency, Inc.
Jill Onstott
Licensed Agent
Jill grew up in the central Michigan area and graduated with a Business and Communications Degree from Western Michigan University. Through college, she built her character working several direct sales jobs. After graduating, she was employed as a Fundraising Consultant in Northern Michigan. The majority of her career years were then spent at Pfizer Pharmaceuticals, where she began as a sales representative and earned her way through several promotions into management.
Jill loves working with people and being part of the Agency. She occasionally fills in at the office and has a behind the scenes role with various responsibilities and on-going projects. She also has a hobby business of gift basket making.
Jill enjoys the outdoors and being active. Her bucket list has check marks next to scuba diving, white water rafting and sky diving. Speaking fluent Spanish, writing a book and visiting as many national parks as possible on a cross country trip with her family, are still on the list.
Schepers Agency, Inc.