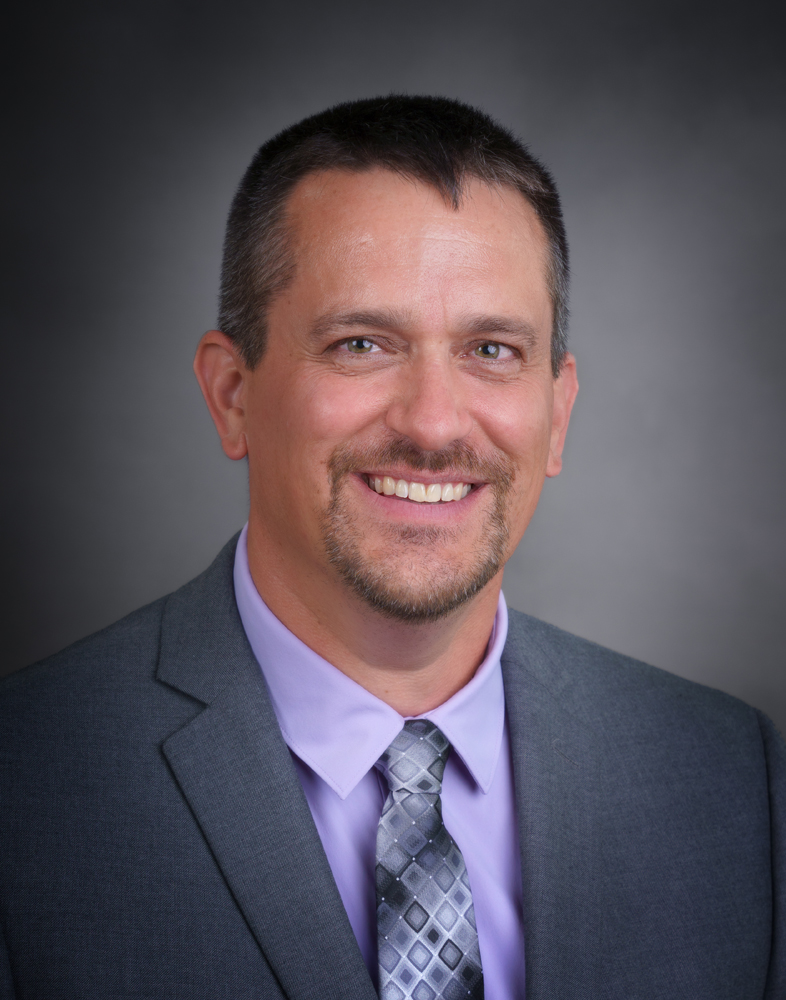 Chris Petrimoulx
Owner/Licensed Agent/Financial Advisor
After living in the central Michigan area for several years, Chris has returned to his home town and roots in McBain, as the fourth-generation owner of Schepers Agency. He comes to the Agency with a wide-ranging background. He earned an Accounting and Finance degree from Ferris State University and received an MBA from Central Michigan University.
Chris's first career job after graduating from Ferris was working as an Accountant for Auto Owners Insurance Company. After gaining experience for a few years at Auto-Owners, Chris decided it was time to move closer to home. He accepted a position at CMU in the Accounting and Financial Services Division and finished his career there as Associate Director of Financial Planning and Budgets. From there, he moved on to the public school system for many years as CFO of two Michigan school districts. Chris is extremely proficient in and loves working with numbers. He has been responsible for budgets ranging from $18 million to over $400 million. Chris loves helping people and wanted to be able to do more for more people. It is that passion that drove him to become self-employed as an independent Financial Advisor, after earning his securities and insurance licenses.
His life-long career goal and dream came full circle when he took over as owner of Schepers Agency. It's with great humbling pride that Chris is able to bring a lot of experience and be part of this incredible office that his great-grandfather started. He is ecstatic to be part of his home town once again and genuinely enjoys interacting with people and helping them. Chris operates on the basic principles of treating people with respect and hangs his hat every day on having the utmost integrity in everything he does.
Chris and his wife, Jill live in McBain. There is never a dull moment between the business and their lives together with seven kids. Chris is proud to be a Free and Accepted Mason and enjoys reading, learning new things, spending time with family and being outdoors – hiking, hunting, fishing. Making a trip to the Caribbean and going sky diving is on his bucket list.
Chris is licensed in the following: Series 7 and Series 66, Property and Casualty Insurance, Life-Accident-Health Insurance, Variable Annuities, is a Life Insurance Counselor and has his Builder's License.
Schepers Agency, Inc.
Jill Petrimoulx
Owner/Licensed Agent
Jill grew up in the central Michigan area and graduated with a Business and Communications Degree from Western Michigan University. Through college, she built her character working several direct sales jobs. After graduating, she was employed as a Fundraising Consultant in Northern Michigan. The majority of her career years were then spent at Pfizer Pharmaceuticals, where she began as a sales representative and earned her way through several promotions into management. Jill loves working people and having a part in the family business.
Jill and her husband, Chris have 7 kids together. Four of the kids are at home, where Jill enjoys being a stay at home mom most of the time. She occasionally fills in at the office and also has an active behind the scenes role in Schepers Agency, with various responsibilities and on-going projects. She also has a hobby business of gift basket making.
Jill enjoys the outdoors and being active. Her bucket list has check marks next to scuba diving, white water rafting and sky diving. Speaking fluent Spanish, writing a book and visiting as many national parks as possible on a cross country trip with her family, are still on the list.
Jill Petrimoulx is not affiliated with The O.N. Equity Sales Company or O.N. Investment Management Company.
Schepers Agency, Inc.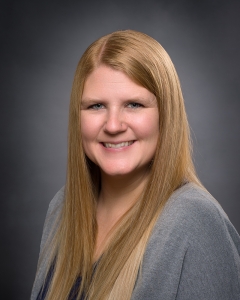 Shandel Banks
Licensed Agent
Shandel is born and raised in McBain. She grew up working on her family farm, Veddler Dairy. It is apparent that Shandel's upbringing has given her a great appreciation for hard work. Shandel and her husband, Travis have a beautiful daughter. They love being parents and feel fortunate to get to raise her in this great community.
Shandel found her love for insurance when she was looking for a career change after the 10 years she spent in healthcare. Helping people is Shandel's passion and that has carried through to insurance. Shandel possesses many wonderful qualities that are rare to find in one person. She is the definition of integrity. She also has natural sales ability and is so wonderful at what she does because she is incredibly genuine, organized and pays attention to detail. She is easy to talk with and has a knack for understanding people and meeting their needs.
Shandel has her licenses in Property & Casualty and Life and Health Insurances. Shandel's work philosophy is that "when we strive to become better than we are, everything around us becomes better too." That philosophy is evident in Shandel's work and has been an incredible asset to Schepers Agency. She strives for excellence in everything she does.
In her spare time, Shandel and her family enjoy riding ATVs and trail riding with friends. They also enjoy camping, swimming, fishing and hunting. Shandel's bucket list includes the desire to see the Northern Lights and travel to Europe, Australia and all 50 states.
In addition to being a wife, mother and insurance agent, Shandel finds the time to be a big proponent of the environment. She is constantly challenging herself to be more ecofriendly and believes in leaving things better than they are found. Shandel also has a passion for adopting animals and giving them a second chance.
Shandel Banks is not affiliated with The O.N. Equity Sales Company or O.N. Investment Management Company.
Schepers Agency, Inc.